The staff in the Office of Community Service and Religious Life is here to help connect students, faculty, staff and community together in a myraid of ways. Working in partnerships with local faith commuities and leaders, the staff works with students to explore and support development and practice of many faith traditions. The staff consists of professional staff and student staff ready to assist you at any time. We look forward to hearing from you.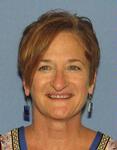 Donna Hughes
Director
hughesdo@dickinson.edu
Phone: 717-245-1577 ext. 1267
Office" Community Service and Religious Life, Landis House
An ordained Methodist Minister since 1995, Donna comes to Dickinson after four years as the Executive Director of United Protestant Campus Ministries of Cleveland (Case Western Reserve, Cleveland State and Cuyahooga Community College). She was heavily involved in President Obama's Community Service and Interfaith Challenge, coordinated service trips to Laos/Cambodia and Kenya, co-lead a Catholic/Protestant Pilgrimage to Italy, and oversaw protestant religious life programming on the three campuses. She was the president of the Interfaith Council, chaired the East Ohio United Methodist Young Adult Council, and currently serves on the executive team for the National Campus Ministry Association. Before Cleveland she served churches in South Dakota and Iowa, taught courses in World Religions, Cultural Anthropology, Environmental Biology and led service trips to India, Israel, Russia, Lithuania, Belize, and Nicargua. In her previous life she received a Masters of Agricultural in Equestrian Studies from Texas A&M and taught Agricultural English in Inner Mongolia.
Caitlin Cluck
Administrative Assistant
cluckc@dickinson.edu
Phone: 717-245-1577
Office: Community Service and Religious Life, Landis House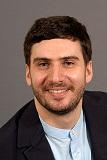 Ted Merwin
Director of Asbell Center for Jewish Life
merwin@dickinson.edu
Office: Asbell Center
Ted Merwin splits times as a professor in Judaic Studies and as the Director of the Asbell Center. Through the Asbell Center, he works with students interested in exploring Jewish faith, traditions and customs.

Father Dwight Schlaline
Campus Catholic Priest
dschlaline@saintpatrickchurch.org
Father Dwight grew up in East Berlin, not far from Carlisle. He graduated from Franciscan University of Steubenville, then attended seminary in Rome Italy from 2006-2010. He also have a bachelor's degree in Sacred Theology from Gregorian University and master's in Spritiual Formation from the Pontifical University of St. Thomas (aka the Angelicum).
He was ordanied a priest in June 2010 and came to serve as associate pastor at Saint Patrick's Catholic Church. As a Parochial Vicar he works at St. Patrick's and the catholic campus minister at Dickinson. He leads mass weekly on Sunday evenings on campus during the academic year.