The staff in the Office of Community Service and Religious Life is here to help connect students, faculty, staff and community together in a myraid of ways. Working in partnerships with local faith commuities and leaders, the staff works with students to explore and support development and practice of many faith traditions. The staff consists of professional staff and student staff ready to assist you at any time. We look forward to hearing from you.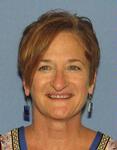 Donna Hughes
Director
hughesdo@dickinson.edu
Phone: 717-245-1577 ext. 1267
Office" Community Service and Religious Life, Landis House
An ordained Methodist Minister since 1995, Donna comes to Dickinson after four years as the Executive Director of United Protestant Campus Ministries of Cleveland (Case Western Reserve, Cleveland State and Cuyahooga Community College). She was heavily involved in President Obama's Community Service and Interfaith Challenge, coordinated service trips to Laos/Cambodia and Kenya, co-lead a Catholic/Protestant Pilgrimage to Italy, and oversaw protestant religious life programming on the three campuses. She was the president of the Interfaith Council, chaired the East Ohio United Methodist Young Adult Council, and currently serves on the executive team for the National Campus Ministry Association. Before Cleveland she served churches in South Dakota and Iowa, taught courses in World Religions, Cultural Anthropology, Environmental Biology and led service trips to India, Israel, Russia, Lithuania, Belize, and Nicargua. In her previous life she received a Masters of Agricultural in Equestrian Studies from Texas A&M and taught Agricultural English in Inner Mongolia.
Caitlin Cluck
Administrative Assistant
cluckc@dickinson.edu
Phone: 717-245-1577
Office: Community Service and Religious Life, Landis House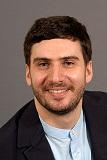 Ted Merwin
Director of Asbell Center for Jewish Life
merwin@dickinson.edu
Office: Asbell Center
Ted Merwin splits times as a professor in Judaic Studies and as the Director of the Asbell Center. Through the Asbell Center, he works with students interested in exploring Jewish faith, traditions and customs.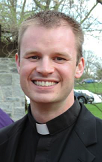 Father Brian Wayne
Catholic Campus Minister
Father Wayne was born and raised in Camp Hill, PA. After a year at Millersville University studying physics, he entered seminary to study for the diocesan priesthood. After seven years at St. Charles Seminary in Philadelphia, PA and Mount St. Mary's Seminary in Emmitsburg, MD, he was ordained a priest on June 4, 2011. His first three years of priesthood were spent as Parochial Vicar at St. Joan of Arc, Hershey and chaplain at Bishop McDevitt High School, Harrisburg. He was transferred to St. Patrick, Carlisle and assigned as campus minister at Dickinson in June 2014. He loves sharing in the faith lives of youth and young adults and looks forward to serving the Dickinson community.