Supporting over 250 students in weekly service in the community, 13 weekly service programs, 3 service trip student groups, 12 religious life student groups, and working with partners throughout the college and campus community means we are always busy. The staff in the Office of Community Service and Religious Life is here to help connect students, faculty, staff and community together in a myriad of ways. The staff consists of professional and
student staff
ready to assist you at any time. We look forward to hearing from you.
Phone: 717-245-1577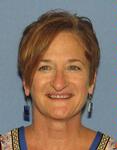 Rev. Donna Hughes
Director
hughesdo@dickinson.edu

Phone: 717-245-1577 ext. 1267
Office" Community Service and Religious Life, Landis House
An ordained Methodist Minister since 1995, Donna comes to Dickinson after four years as the Executive Director of United Protestant Campus Ministries of Cleveland (Case Western Reserve, Cleveland State and Cuyahooga Community College). She was heavily involved in President Obama's Community Service and Interfaith Challenge, coordinated service trips to Laos/Cambodia and Kenya, co-lead a Catholic/Protestant Pilgrimage to Italy, and oversaw protestant religious life programming on the three campuses. She was the president of the Interfaith Council, chaired the East Ohio United Methodist Young Adult Council, and currently serves on the executive team for the National Campus Ministry Association. Before Cleveland she served churches in South Dakota and Iowa, taught courses in World Religions, Cultural Anthropology, Environmental Biology and led service trips to India, Israel, Russia, Lithuania, Belize, and Nicargua. In her previous life she received a Masters of Agricultural in Equestrian Studies from Texas A&M and taught Agricultural English in Inner Mongolia.
This position is supported by the United Methodist Church.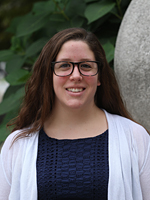 Caitlin Cluck
Administrative Assistant
cluckc@dickinson.edu
Phone: 717-245-1577
Office: Community Service and Religious Life, Landis House
Caitlin grew up outside of Harrisburg, PA. She graduated from Mansfield University in 2011 with a Bachelors in Psychology. At Mansfield, she was an active member of Alpha Sigma Tau and worked as a peer leader as well as at the Center for Lifelong Learning. Most recently, she worked at the Girl Scouts as a Membership Recruiter. She has been married since October of 2012 and they are expecting their first child in January. Cait has a passion for helping others and is looking forward to this upcoming year of new adventures!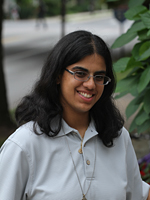 Saadia Ahmad

Religious Life Intern
ahmads@dickinson.edu
Office: Community Service and Religious Life, Landis House
Originally from central New Jersey, Saadia graduated from Providence College in the spring of 2014 with a Bachelor of Arts, where she majored in Political Science with a minor in Public and Community Service Studies and a concentration in Theology. Her positive experience as a Muslim at a Catholic college motivated her to advocate for religious diversity and create the first interfaith dialogue student group through Campus Ministry. She is working with the Office through the Episcopal Service Corps and is assisting with religious life programming and interfaith dialogue for students, faculty and staff at Dickinson.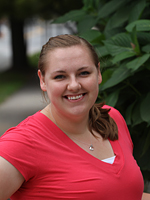 Katie Haygood

Community Service Intern
ahmads@dickinson.edu
Office: Community Service and Religious Life, Landis House
Katie Haygood was born and raised in Mason City, Iowa (Home to Meredith Willson and The Music Man). She went to college at Minnesota State University, Mankato and got a B.S. in Interdisciplinary Studies in 2014. While at MSU, she was very involved in Student Activities and was the Vice President of the programming board, IMPACT, as well as the Mavericks After Dark chair for IMPACT. She was a Learning Community Coordinator for 2 years as well. She is currently in the Episcopal Service Corps in Harrisburg and living in the Sycamore House for one year of service. Katie loves spending time with my friends and family - she says she is very close to her mom, brother and niece Brooklynn and will talk about them a lot! She enjoys going to concerts and listening to live music, watching baseball and hockey (Go Minnesota Twins Pittsburgh Penguins!), painting, riding horses, and scrapbooking. She is also very passionate about the organization Caps for Kids, and was heavily involved in it in high school, raising just shy of $10,000 for the organization in 3 years. As of right now, her future plans include going back to grad school for Counseling and Student Personnel - Student Affairs back at Minnesota State University, Mankato. She describes herself as a pretty upbeat person who loves to learn new things!