Supporting over 250 students in weekly service in the community, 13 weekly service programs, 3 service trip student groups, 12 religious life student groups, and working with partners throughout the college and campus community means we are always busy. The staff in the Office of Community Service and Religious Life is here to help connect students, faculty, staff and community together in a myraid of ways. The staff consists of professional and student staff ready to assist you at any time. We look forward to hearing from you.
Phone: 717-245-1577
Office: Student Life Suite, Holland Union Building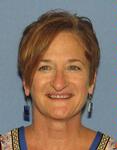 Rev. Donna Hughes
Director
hughesdo@dickinson.edu

Phone: 717-245-1577 ext. 1267
Office" Community Service and Religious Life, Holland Union Building
An ordained Methodist Minister since 1995, Donna comes to Dickinson after four years as the Executive Director of United Protestant Campus Ministries of Cleveland (Case Western Reserve, Cleveland State and Cuyahooga Community College). She was heavily involved in President Obama's Community Service and Interfaith Challenge, coordinated service trips to Laos/Cambodia and Kenya, co-lead a Catholic/Protestant Pilgrimage to Italy, and oversaw protestant religious life programming on the three campuses. She was the president of the Interfaith Council, chaired the East Ohio United Methodist Young Adult Council, and currently serves on the executive team for the National Campus Ministry Association. Before Cleveland she served churches in South Dakota and Iowa, taught courses in World Religions, Cultural Anthropology, Environmental Biology and led service trips to India, Israel, Russia, Lithuania, Belize, and Nicargua. In her previous life she received a Masters of Agricultural in Equestrian Studies from Texas A&M and taught Agricultural English in Inner Mongolia.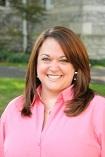 Administrative Assistant
mcmurdya@dickinson.edu

Phone: 717-245-1577
Office: Community Service and Religious Life, Holland Union Building
Amy graduated from Clarion University of Pennsylvania with a Bachelor of Science in Business Administration. She has over fifteen years experience in Human Resource Management. After taking a leave of absence to stay at home with her daughters, she returned to the workforce part time.
Amy started at Dickinson College in the fall of 2008 as a Staff Assistant in the Conferences and Special Events Department. In this position she tracked all of the campus events, handled the Guest House reservations, and various other clerical responsibilities. Amy joined the Office of Community Service and Religious Life as an Administrative Assistant in February 2010 and has grown to enjoy the choas of all the activities of religious life and community service. She enjoys working with student leaders and seeing them grow.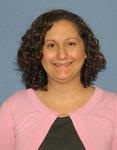 Amanda Hanson
Program Coordinator
hansonam@dickinson.edu

Phone: 717-254-8938
Office: Community Service and Religious Life, Holland Union Building
Amanda Hanson, the Program Coordinator for Community Service, is originally from Richmond, Virginia, but recently lived in West Virginia for several years. She is a four-term AmeriCorps Alumna who served with both AmeriCorps NCCC and VISTA, and she thoroughly enjoys talking about the AmeriCorps experience with interested students. Amanda received her M.A. in College Student Development and Administration from Shepherd University in 2012. Amanda's favorite thing about working in the office is to see students connect with the community, serve, and learn something new about themselves in the process. In her free time, Amanda enjoys reading, photography, and baking.