The Center for Service, Spirituality, and Social Justice challenges students to Reflect, Lead, Connect, and Serve through these main program areas:
CommServ - A network of student groups that reaches into the local community to meet a variety of needs on a regular basis. These groups build and maintain strong community partnerships through sustained interactions over several years. The coordinators of each student group meet weekly for reflection, training, and leadership development as they seek to understand the complexity of community needs and services. The mentors meet regularly with their coordinators and serve weekly through their community partners.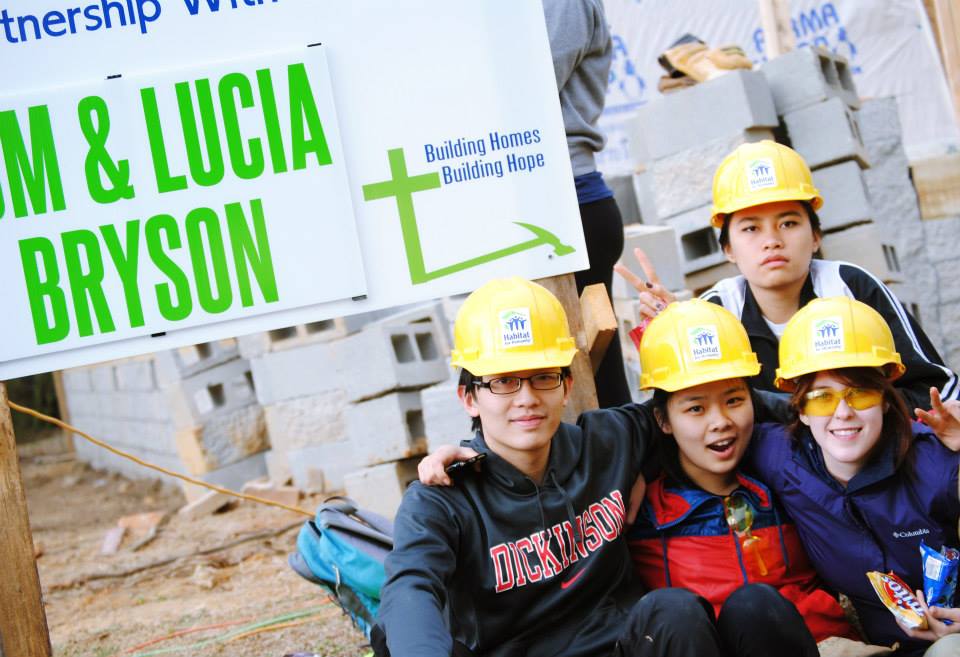 Day of Service - A first taste of service through a one-time project that meets the most current community needs. These are opportunities designed for those who want to get involved in the local community but have limited time available. Students, faculty, and staff join together to recognize the interdependence of Dickinson and the Carlisle community.
Service Trips - Service trips immerse students and staff in communities throughout the US and abroad to see the needs of new commuities without imposing our ideas and methods on others. Students confront underlying societal needs by asking questions and seeking connections locally, within Carlisle, and from their hometowns. Before, during and after service trips students engage in intentional reflection to clarify values, seek connection to academic work, and enhance their identities as engaged citizens.
Montgomery Service Leaders - Montgomery Service Leaders are students committed to making significant contributions as members of the Dickinson College and Carlisle communities. John Montgomery was one of the three college founders, and a strong advocate for the connection between college and community. Today students live out this vision through the three hallmarks of in-depth community service, leadership and awareness, and academic connections in a program for Federal Work Study students.
First Year Experience (FYEX) - First Year Experience launched in 2012-13 with the goal of connecting the first-year neighborhoods and local community organizations through active service. First year neighborhoods are connected with community partners in the local Carlisle area with the intent of creating small weekly service projects for students. In addition, there are two FYEX liasons, who are upper-class student staff members in the Office of Community Service & Religious Life, responsible for leading the service projects and working with the Area Coordinator (AC), neighborhood programming boards, and community associations to create a culture of service within the first year neighborhoods.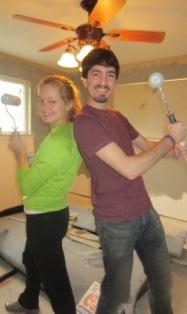 Service calls for fun times!
Successful community engagement, from volutneering to internships to class work, can only be done through community partners that are willing to engage students. Within the larger Carlisle area, the office regularly has contact with over 25 community partners. Involvement occurs through weekly programs, special projects, and monthly Roundtable Meetings where community needs and events are shared. The success of Dickinson's ability to work beside and within the Carlisle community occurs because of our Community Partners.
Why participate in service? What do you gain from giving so much time? Student leaders in the commuity services programs are asked to reflect upon their classwork, volunteer service, and personal experiences. To see some of the connections students are making, check out our Community Service Blog. Also visit us on Facebook and Twitter!
In reflection each year, a Year In Review is sent to all our community partners showcasing that the office did the previous year. To learn more about previous activities and growth in the office, see the Year in Review 2014-2015.
To see an overview of all community service programs listed above in a brochure, see Community Service