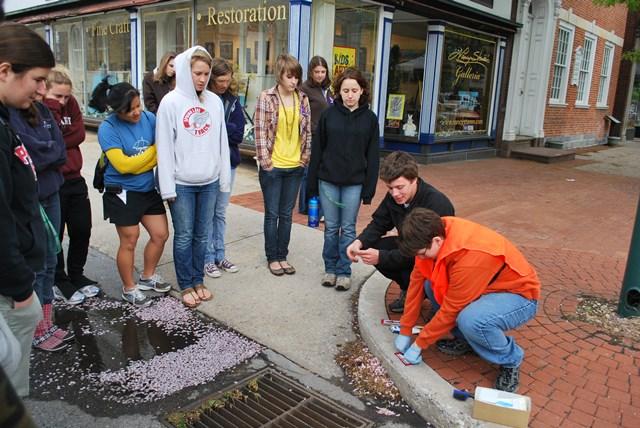 Stormwater pollution is one of the leading non-point source pollution causes of stream health degradation in Pennsylvania and in the nation. Our local stream that runs through Carlisle, the LeTort Spring Run, is no exception. In 2007, ALLARM commenced a partnership with the Borough of Carlisle to collaboratively achieve the public education and public participation requirements of the Borough's MS4 (Municipal Separate Storm Sewer System) permit. This partnership has resulted in a dynamic campaign that has grown to include Cumberland Valley Trout Unlimited and LeTort Regional Authority to carry out two goals:
Educate the Carlisle community about stormwater runoff and its effects on the Letort Spring Run; and
Promote stream-conscious behaviors or healthy stream habits.
To achieve these goals ALLARM has designed and disseminated educational material including posters, fact sheets, and theater advertisements. ALLARM also engages in several community-based events that focus on direct stormwater education including an annual festival, stormdrain marking events, and rain barrel construction workshops.