Youth & After School Programs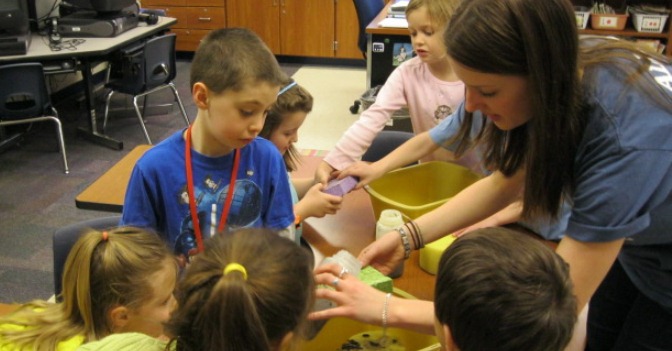 Throughout the year, ALLARM creates environmental education events for groups of all ages, providing hands-on, interactive learning on water quality. In addition to working with K-12 schools, ALLARM also provides environmental education programs for youth based programs in the Carlisle area including (but not limited to) scout groups, camps, as well as parks and recreation programs. Each event is designed to fit the needs of the participants' age group and level of experience and learning.
Here are some examples of afterschool, youth, and summer partnerships and programs ALLARM has developed over the years:
Alternative Education program:
Macroinvertebrate identification
Chemical monitoring
Visual Assessment
ALLARM provides streamside educational activities over the summer for the students to learn how to begin to assess the health of streams (using different techniques) on streams such as the Yellow Breeches. These presentations give students the opportunity to learn while, literally, getting their feet wet.
Local Afterschool Program:
Introduction to stormwater
Healthy stream habits
For one afterschool program, ALLARM was asked to develop activities focused on an issue specific to the town, stormwater. ALLARM developed interactive lessons coupled with games to explain stormwater and to promote healthy stream habits that students could bring home to protect their local creek.
Boy/Girl Scouts:
ALLARM introduces the concept of watersheds to scouts by using a model (created by ALLARM) that shows a typical central PA watershed. In addition to teaching what a watershed is, students are exposed to different pollution sources associated with different land uses.
Watershed Association Partnership:
A successful way to engage students in water conservation is to have environmental education take place at and in a stream. ALLARM will work with watershed association partners to develop interactive activities that promote environmental stewardship and teach monitoring techniques.