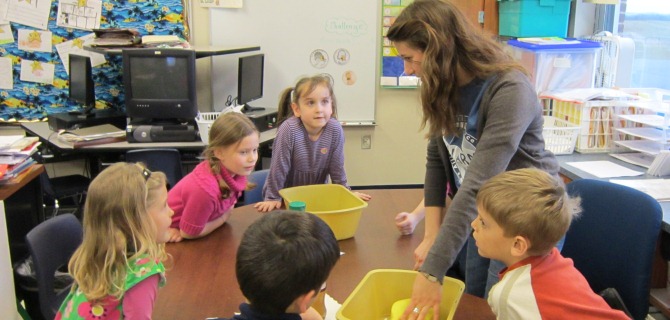 ALLARM's Environmental Education (EE) program partners with local K-12 teachers and youth-based organizations to teach students of all ages and abilities about aquatic ecosystems and connect them to their local environment. ALLARM is dedicated to providing comprehensive water resource education while emphasizing local connections through meaningful community engagement. Program goals include:
Create aquatic and environmental education programs to meet the specific needs of teachers and partnering organizations.
Provide students with hands-on experiences in understanding aquatic ecosystems, scientific research, and data interpretation.
Camp D.I.G. Summer 2015
Camp D.I.G. (Discover Inquire Grow) is an outdoor summer educational day camp for youth rising into grades 4-6 (Intro Camp) and grades 6-8 (Advanced Camp). D.I.G. campers will gain a better understanding and appreciation of our local resources by participating in hands-on learning experiences connecting them to renewable energy, stream health, sustainable agriculture and culinary discoveries.
More information and registration
Program Coordinator Position Application