Past Projects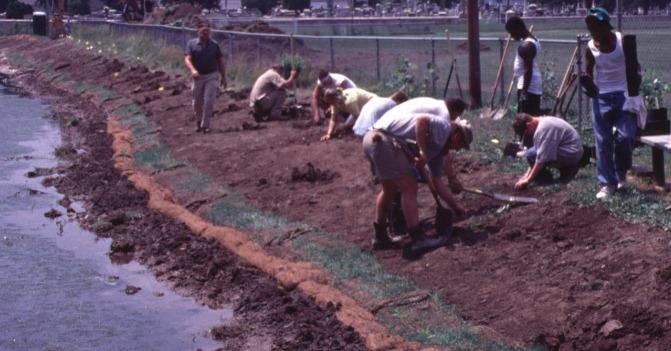 pH Database
When ALLARM was founded in 1986, the original mission was to study the effects of acid deposition on Pennsylvania's waterways. To this end, volunteer monitors across the state gathered data on a weekly basis at more than 550 sites in 96% of Pennsylvania's counties. After more than 10 years and more than 16,000 volunteer hours, this effort resulted in the most comprehensive database of pH and alkalinity in Pennsylvania streams. This database, updated in 2004, can currently be accessed on the Web through the Pennsylvania Spatial Data Access (PASDA) site and may contain some ArcView© shapefiles of spatial data distributions. However, since data files from PASDA are large and detailed, summaries of the data are provided below by county.
Mully Grub
The Mully Grub stream runs through the Borough of Carlisle, and is a tributary of the LeTort Spring Run, a renowned trout stream. The source spring of the Mully Grub is buried under Carlisle. As Carlisle developed over the centuries, the Mully Grub was redirected through underground piping. Today, most of the Mully Grub flows beneath the streets, a small section rises above ground near the confluence with the LeTort Spring Run.
In 1998, after years of monitoring and collecting stream data, Candie Wilderman and her students demonstrated that the Mully Grub contributed pollution to the LeTort. As a result of these findings, the LeTort Regional Authority, a community watershed organization, worked with ALLARM and other Dickinson students to develop a restoration plan. The project is an excellent example of what can be accomplished through the cooperation of a community and an academic institution.