Mission and History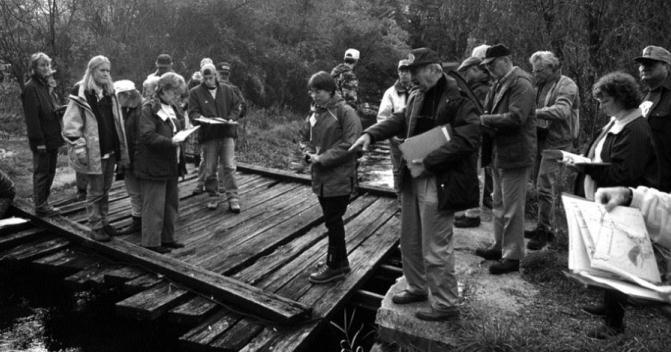 ALLARM's mission is to:
Enhance local action for the protection and restoration of Pennsylvania watersheds by empowering communities with scientific knowledge and tools to carry out watershed assessments;
Provide Dickinson students with opportunities to participate in community-based research thereby enhancing the quality of their undergraduate education; and
Continue to be a leader in volunteer monitoring in Pennsylvania and a national model for college-community partnerships.
ALLARM was founded in 1986 by Dickinson College Professor Candie Wilderman, as the Alliance for Acid Rain Monitoring (ALLARM). The original focus of ALLARM's mission was to study the impact of acid deposition on Pennsylvania's waterways and the effectiveness of the Clean Air Act amendments, which was achieved with the help of community volunteers across Pennsylvania. With more than 500 volunteers monitoring sites statewide, this initiative eventually resulted in the most comprehensive database of pH and alkalinity of Pennsylvania streams.
In 1996, ALLARM expanded its focus and changed its mission. Instead of working with individuals on the single issue of acid deposition, ALLARM began working with communities on a broader range of watershed concerns. Furthermore, ALLARM took on a service provider role by offering technical and programmatic assistance to watershed groups to help build their ability to address community concerns within their local watersheds.