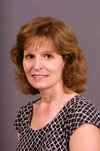 Noreen Lape
Associate Provost of Academic Affairs
and Director of the Writing Program
lapen@dickinson.edu
Phone: (717) 245-1904
Office: Norman M. Eberly Writing Center,
Waidner-Boyd Lee Spahr Library
I have served as Director of the Writing Program/Norman M. Eberly Multilingual Writing Center since 2009. As Director, I have developed a Writing Associates (Fellows) Program, transformed a well-established English writing center into a Multilingual Writing Center, administered a three-tiered writing requirement, coordinated a writing-focused faculty development program, and organized the Writing Assessment Project. More recently, and in collaboration with faculty from across the disciplines, I have developed a proposal for a Quantitative Reasoning Center, and I have created a plan to use the Writing Center to pilot that program. My teaching experience includes first-year writing, research writing, writing & wellness, and American literature courses as well as tutor training and composition theory at both the undergraduate and graduate levels. My most recent publications have focused on training tutors in emotional intelligence, developing a Multilingual Writing Center, and adapting writing pedagogy to mathematics courses. Currently, I am working on an article that defines a holistic tutoring approach for multilingual tutors and examines the ways Dickinson's tutors adopt and practice that approach.
Website: Visit my website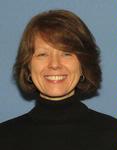 Carol Wetzel
Coordinator of the Writing Program/Writing Center
wetzelc@dickinson.edu
Phone: (717) 245-1620
Office: Norman M. Eberly Writing Center,
Waidner-Boyd Lee Spahr Library