Fall 2016 Programs and Events
Monday, October 10
Psyche Williams-Forson
Eating While Black: A Case Study on Food Shaming and Policing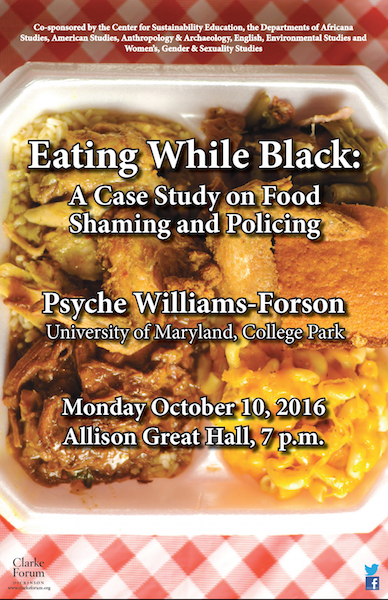 Date: Monday, October 10, 2016
Time: 7:00 p.m.
Location: Allison Great Hall
This talk will examine how the current changing food world affects and is affected by African American people. In particular, it will focus on how the legacies of surveullance that surround black people have now extended to our food cultures.
Thursday, October 27
Africana Studies Mixer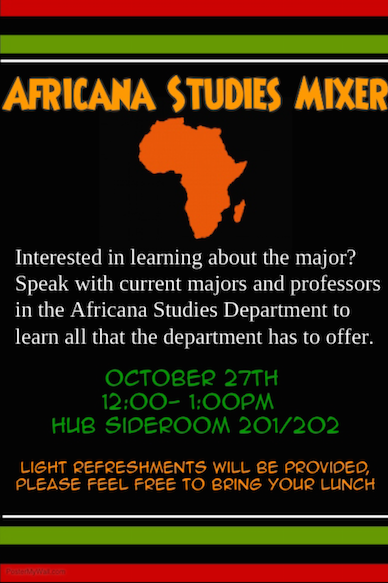 Date:
Thursday, October 27, 2016

Time:
12:00 p.m.

Location:
HUB Siderooms 201/202
Come join us for our lunch-time mixer to speak with current students and faculty to learn more about the program and all the benefits the major has to offer. Light refreshments will be provided. Please feel free to bring your lunch.