Spring 2011 Program and Events
February 2011
Thursday, February 17
The Black Student Movement and the Early Roots of Africana Studies at Dickinson College with Guest Speaker Dr. Komozi Woodard '71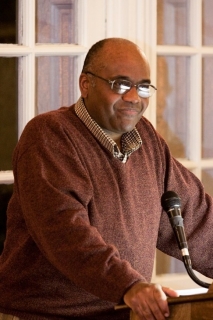 Date: Thursday, February 3, 2011
Time: 7:00pm
Location: Memorial Hall
Dr. Komozi Woodard holds the Esther Raushenbush Chair in History at Sarah Lawrence College, where he teaches African American history, politics, and culture. His recent works emphasize the Black freedom movement and women in the Black Revolt. These titles include A Nation Within a Nation: Amiri Baraka and Black Power Politics, Want to Start a Revolution?: Radical Women in the Black Freedom Struggle, Freedom North: Black Freedom Struggles Outside the South, 1940-1980, and Groundwork: Local Black Freedom Movements in America. Dr. Woodard's books are available in the Dickinson College Bookstore.
Thursday, February 17
Method in the Madness: Africana Studies Reserach in the 21st Century Academy with Guest Speaker Dr. Tricia Rose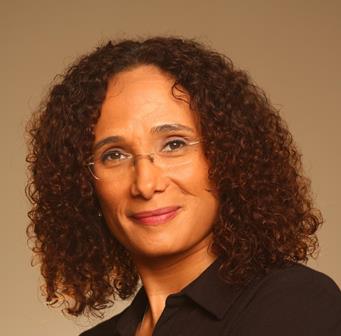 Date: Thursday, February 17, 2011
Time: 7:00pm
Location: ATS
Dr. Rose discusses the methodological, intellectual and institutional positioning of Africana Studies today through her research agenda, vision of her own work, and her participation in the field of Africana Studies.
Tuesday, February 22
The Caribbean, Dickinson College, and Benjamin Rush: A Partially Edible Show and Tell with Guest Speaker Dr. Kevin Birth
Date: Tuesday, February 22, 2011
Time: 7:00pm
Location: Memorial Hall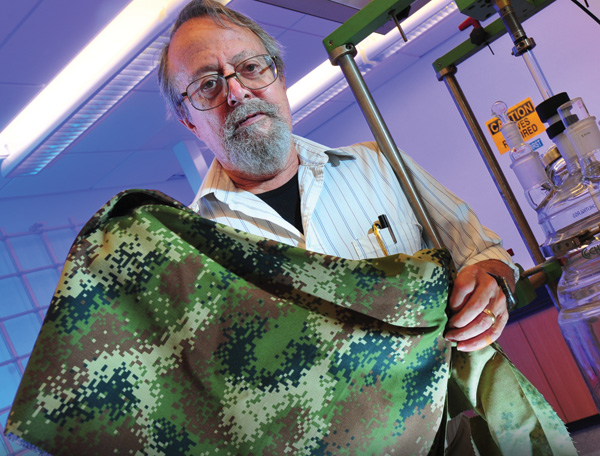 Dr. Birth, a Professor of Anthropology at Queens College of the City University of New York, conducts field research in Trinidad and the United States focusing on the intersection of postcolonial studies, Caribbean intellectual traditions, and psychological anthropology. He specializes in cultural concepts of time and how material culture mediates and shapes cognition, or, put differently, how people use objects to think.
What ties together shoofly pie, molasses cookies, coffee, cocoa, rum, Jamaican crackers, colonial crockery, maple sugar, Benjamin Rush, William Bingham's porch, and Dickinson College? To answer this question, this partially edible show-and-tell will discuss string connections between Central Pennsylvania, Dickinson College, and the sugar plantations of the West Indies.
March 2011
Thursday, March 10
Haiti: One Day, One Destiny-documentary viewing and discussion with guest Speaker Michele Stephenson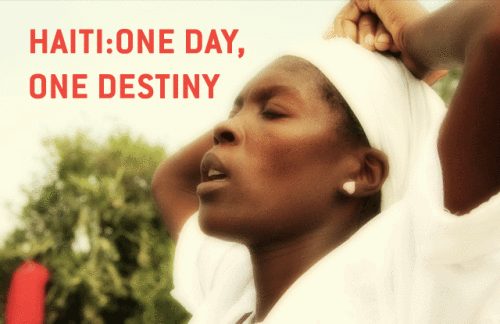 Date: Thursday, March 10, 2011
Time: 7:00pm
Location: Weiss 235
Co-sponsored by the Community Studies Center
"For over fifteen years, Haitian-Panamanian filmmaker Michèle Stephenson has produced non-fiction film and new media, using her eclectic background and prior international experience as a human rights attorney to tackle stories on communities of color and human rights. In addition to feature-length documentary films, Stephenson has used video and the internet to structure human rights campaigns and train people from across the globe in video internet advocacy. Her work has appeared on PBS, Showtime, MTV and other broadcast, cable and digital outlets. Stephenson is fluent in English, French, Spanish, Haitian Kreyol, and Portuguese".
Relevant Links: