Current International Students
There are many services that the Center for Global Study & Engagement provides for you. Perhaps our most visible role is to assist new students upon arrival and provide orientation sessions that are designed with international student needs in mind. For F-1 visa and J-1 visa holders, we also serve as the primary advisors for visa requirements and visa benefits. If you are unsure where to find a particular service on campus or how to navigate through student requirements, our staff can provide direction and explain which offices and departments are relevant to your question or problem. Throughout the year, our staff will send messages to you about social and academic events, information sessions, important deadlines, and international student issues, such as Winter Break housing, summer storage, and tax requirements. While much of our communication will come as emails, we want you to feel comfortable reaching out to us when you have questions or when you simply want to talk. The Center holds monthly Coffee Chats, usually the first Thursday of each month, when you can stop by to share coffee and tea with our staff and other international students. At least one of our staff is also generally available in our offices (Stern 14 and Stern 18) during business hours (8:30am - 4:30pm) - make an appointment.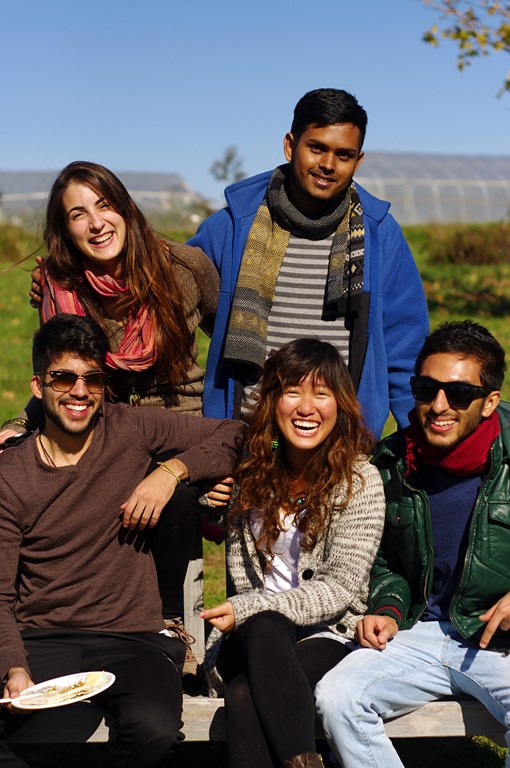 Helpful links:
How to print your I-94 - the I-94 form is now digital and can be printed online. Note: on your next entrance into the US, you will not be given a white card.
OPT Instructions & CPT Instructions
Find a ride to regional destinations with other Dickinson students, faculty, and staff!
Take the bus to Harrisburg. And then catch a train to Philadelphia, DC, NYC, and more!
Already studying abroad in the US - would you like to study abroad again?
Attend a Clarke Forum event
Do you know where to go for medical treatment?
Some of our services are best requested via email so we have a record of your exact request and the date you made the request. Following are services you can request by email:
verification letters for applications to the Social Security administration and Pennsylvania's Department of Transportation
verification letters for students who must document long-term enrollment or visa status for their home government for purposes of postponing military service, exemption from national health insurance, and similar
verification letters for students whose family members need supporting documentation for tourist visa applications to visit for graduation
answers to questions about F-1 and J-1 visa regulations
F-1 students only: general information about off-campus employment authorization
F-1 students only: updates to your US or home country address for your SEVIS record
F-1 students only: transfer of your SEVIS record to another US school
Other services are best handled face-to-face. Contact us to schedule a meeting for the following:
questions and problems related to your adjustment to US life
official signatures on immigration forms ("drop-in" hours will be scheduled for students needing travel signatures for Winter Break and Summer Break)
questions about how F-1 and J-1 regulations apply to your specific situation and plans
F-1 students only: changes to the program or financial information on your I-20 form, including changes of major, graduation date, and financial aid