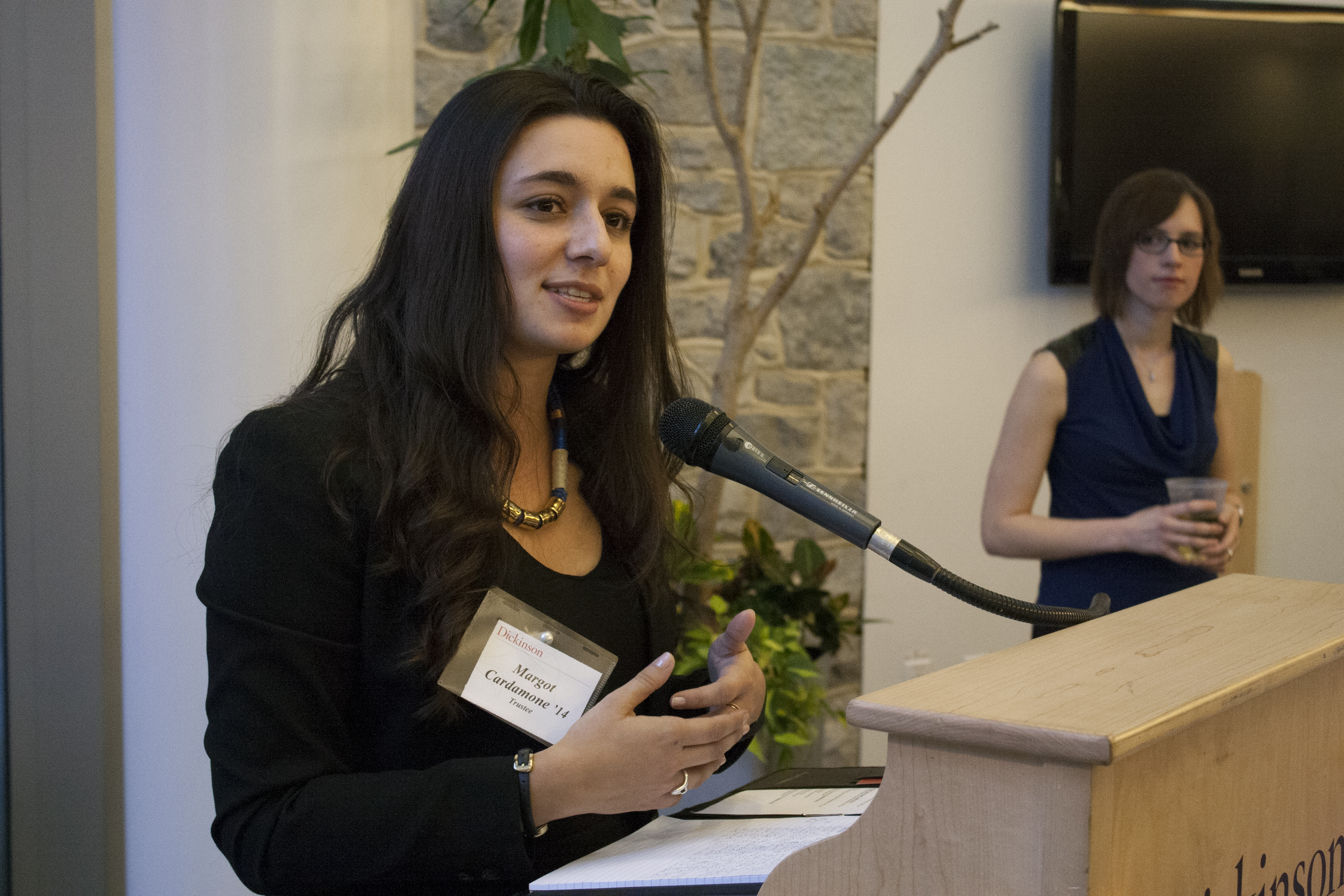 Seniors who will graduate by May 2016 are invited to apply for this position. Successful candidates will interview with the on-campus selection committee and ultimately, finalists will meet with the Committee on Trustees, a committee of the Board of Trustees whose members select and put forward one name to the full board for election. Once elected, the name of the new Young Alumni Trustee will remain confidential until the official announcement during the Commencement ceremony.
Members of the Board of Trustees of Dickinson College serve as the ultimate fiduciaries for the college, oversee matters of basic policy, elect and review the performance of the president of the college, appoint board committees and elect board officers.
As fiduciaries of the college, Young Alumni Trustees must understand and thus, be expected to fulfill the statement of commitment and responsibilities prior to their acceptance of the position.
Additionally, Young Alumni Trustees must:
Attend three on-campus meetings a year

Attend a day of orientation sessions prior to the first meeting

Serve on two committees

Participate in conference calls between meetings

Engage in meaningful ways with the current student body and young alumni