WE BUY: YOU EAT
Building Community Amongst Dickinsonians

LOCALTUNITY is a Dickinson College initiative for all students, faculty & staff aimed to build community, support the local economy, and buy and eat healthy local food together.
The 2015 season of LOCALTUNITY will relaunch May 6 as the Farmer's on the Square kicks off their outdoor market for the spring/summer.
This community opportunity allows groups of three or more Dickinson employees and/or students to shop at the Farmers on the Square (FOTS) market together for fresh foods grown by local farmers and receive one $5 token per person to use at the market. Groups of Dickinsonians can double the fun of LOCALTUNITY by additionally agreeing to cook a meal together with their Farmers on the Square purchases. Groups that agree to cook together and send a photo to sustainability@dickinson.edu or use #dsonlocaltunity will receive $10 each to the market.
Program History
This sustainability program originally launched in May 2014, with a goal to create a new campus initiative for community building. The program was immediately supported by partners in human resources, student development, and wellness. The program was received with great success amongst students, faculty, and staff at Dickinson with over 310 unique Dickinsonians participating. Over 100 groups of three more went to the market together and 55 groups prepared and ate a meal together after their Farmer's on the Square Market adventure.
Logistics

The next LOCALTUNITY re-launch will begin May 6, 2015 (which supplies last). To participate, visit the HUB information desk on Wednesdays (from Noon- 5:00 pm) to sign-up with a total of three or more faculty, staff or students (all group members must attend). Each group member will receive a certificate that is good for one $5 wooden token at the Farmers on the Square Market. If you complete the "meal section" of the form each member will two certificates, good for two $5 wooden tokens for the market. At the market, the group will turn in their certificates at the information table to receive their wooden tokens that can be used like cash at any Farmers on the Square vendor.
The Farmers on the Square Market is every Wednesday from 3:00 - 7:00 pm.
The program is limited to two sign ups per Dickinsonian per year. Participation is limited and certificates are offered on a first come first serve basis. The program ends when all tokens have been distributed.
LOCALTUNITY is sponsored by the Center for Sustainability Education, Human Resources, Student Development, Wellness Center and Farmers on the Square.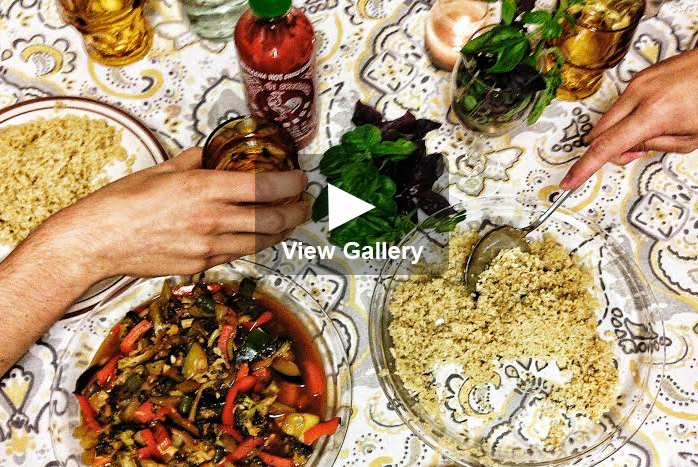 For More Information:
Contact: sustainability@dickinson.edu