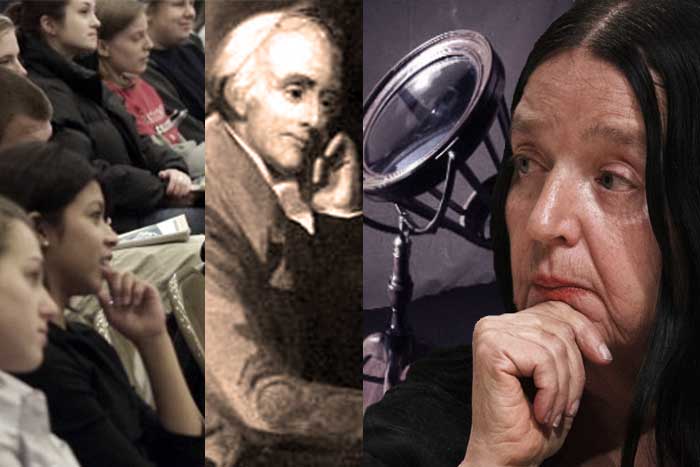 Dickinson College's awards programs and public forums recognize some of the greatest intellectuals, scientists, artists, educators, public servants and business leaders of our time and enrich the campus community. Each year, the honorees come to campus and share their knowledge and insights with the Dickinson and surrounding communities through public addresses, discussions and/or performances. Many also visit classrooms, participate in seminars and meet with students and faculty members.
A tradition of scientific inquiry
The
Joseph Priestley Award
honors a distinguished scientist whose work has contributed to the welfare of humanity.
Business, government and the liberal arts
The
Benjamin Rush Award
recognizes outstanding achievement by a member of the business or government community.
Inspiring a love of literature
Celebrating the arts
Student-led symposia
The Public Affairs Committee (PAC), established in 1963, is a student-run organization focused on attracting speakers and holding programs based on an annual theme. The Poitras-Gleim Lecture, endowed by a gift from Ted and Kay Gleim Poitras in 1990, is held annually in conjunction with PAC and provides a forum to explore and promote cross-disciplinary thought and communication.