Friendship Families at Dickinson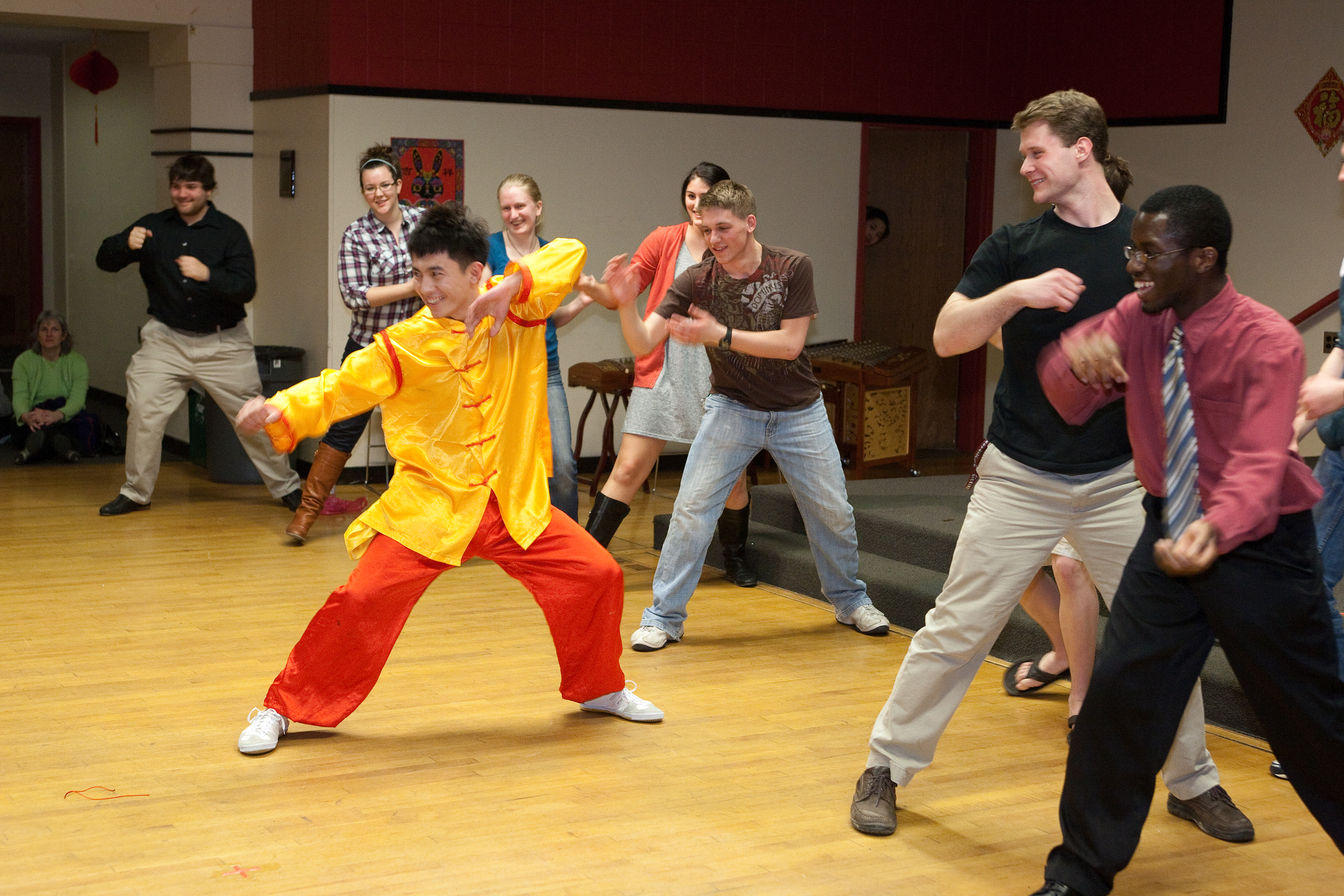 FRIENDSHIP FAMILY PROGRAM
The Friendship Family Program at Dickinson aims to create a home away from home for students. The program can help ease the transition to college life for new students, meaningfully connect students and community members, and offer international students a view of American life and culture. The host family program is open to all students, however preference goes to international students and first-years who are from over 1,000 miles away.
To accomplish the above goals, the program matches a member of the community with a student and encourages periodic communication, interaction, and meetings. Student Life sponsors four events throughout the academic year for hosts and their students, but what happens beyond these is up to the pair. Examples of activities shared by hosts and students include: professional or college athletic events, holiday celebrations, religious experiences, outings with families, or dinners at home or a restaurant. While the friendship family program allows for periodic interaction, students remain on campus and do not live with host families.
Friendship Families are only asked to commit for one academic year.

Student Life sponsors four events through the year for students and their hosts, which include:
Welcome Dessert Reception
Homecoming & Family Weekend Program
Cultural Pot-luck Dinner
"Invite-Your-Family-To-Dine" in the Dickinson Dining Hall
You can apply to be a Friendship Family by filling out this form. All applications are due by June 1, 2018. We are looking to have approximately 75 Friendship Families for the 2018-2019 academic year.
Interested in applying to be a friendship family?
If you would like to participate in the Friendship Family Program please email Josh Eisenberg, Assistant Dean of New Student Programs. If you have questions about the program, please contact New Student Programs at orientation@dickinson.edu or 717-245-1555.
Want to be matched with a friendship family?
Applications for students will open on May 2, 2018. If you are still interested, please contact New Student Programs at orientation@dickinson.edu or 717-245-1555.