Alumni Weekend 2017
June 9-11, 2017
Alumni Weekend is a special time at Dickinson when the past, present and future collide and bring to life the loyalty and pride we all have for our alma mater. Whether you were on campus last year or 50 years ago, we are excited to welcome you back.
Pre-registration for alumni weekend is no longer available. Walk-in registration will be available at the Welcome Center in the Waidner-Spahr Library.
Welcome Center Hours
The Welcome Center is located in the Waidner-Spahr Library. Please make this your first stop and pick up your guest packet and registration information.
Thursday: Noon – 5 p.m.
Friday: 8 a.m. – 10 p.m.
Saturday: 8 a.m. – 7 p.m.
Sunday: 8 a.m. – Noon
See who's coming: 2017 Alumni Weekend Attendees
Dear Alumni and Friends of Dickinson,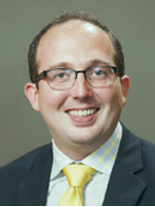 Alumni Weekend is a special time at Dickinson, when the past, present and future collide. Whether you were on campus last year or 50 years ago, I am excited to welcome you back.
To kick off the weekend, join us on Friday to celebrate this year's Alumni Award recipients. On Saturday, catch up with friends at the IFC Quad Party or show off your moves at the Dickinson Dance Party. Throughout the weekend, you can participate in Alumni College classes led by professors and alumni. We hope you will come away from the weekend with a renewed connection to Dickinson and a keen understanding of Dickinson today.
As I return to campus to celebrate the 15th reunion of the class of 2002, I can't help but pause to reflect on why returning to campus is so amazing. For me, Dickinson is like a second home. The best of friendships were forged within these limestone walls. The impact that the college has had on my life is remarkable, and I wouldn't want to miss a celebratory milestone! I am hopeful that as many of my classmates as possible will be returning, and I extend that wish to all alumni.
On behalf of the college, I look forward to welcoming you home.
Michael Donnelly '02
Alumni Council President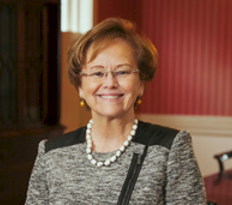 Meet Our Next President
Margee Ensign, who recently was chosen to become Dickinson's 29th president, effective July 1, 2017, will be on campus for several events during Alumni Weekend.
Ensign is a pioneering leader in global higher education and an internationally recognized scholar who most recently served as president of the American University of Nigeria. In that role, she collaborated with numerous constituencies to develop a transformational strategic plan for sustainable development; raise $160 million and increase scholarship funding; launch new programs, including law and engineering; establish study-abroad opportunities in 22 countries; and create the finest digital library on the continent.

Dickinsonians on Alumni Weekend 2016
"Great going back to see people and relive some great memories!"
- Mark Oxman '81
"It was great to see first-hand how the school is evolving and growing while staying true to its heritage."
- Kirstin O'Keefe '96
"Dickinson and the friends made there will forever hold a special place in my heart no matter how many years have passed."
- Anne Gregg '91
"An outstanding celebration of Dickinson! The varied and breath of offerings kept my interest throughout the three days I was on campus…. Dickinson continues to be unique and I have already shared my experiences with family, friends, and those who might choose this college experience. You cannot imagine how impressed I was by the present day Dickinson and glad I made the decision to attend the college. My parents, who were educators, were not disappointed in their investment to send me there."
- Serita Spadoni '66
"Time with my friends was lovely and in particular the visit and lunch at the farm was incredible. What a program! It was wonderful to see again how the college has changed in such good ways. It also was important to have my current self be reminded of my college self and the journey from there to here. It's easier to do when I'm at Dickinson. Dickinson is still and maybe even better preparing students to take care of and heal the world."
- Dorsey Green '71
"The schedule had something for everyone – the old(er) and the young, wine lovers and teetotalers, those with kids and without, etc. It was great to wander from one thing to the next."
- Anonymous
Questions
Contact the Office of Engagement & The Dickinson Fund
Volunteer for YOUR Reunion!
Want to help plan your upcoming reunion? Volunteer for your reunion committee by contacting the Office of Engagement & The Dickinson Fund at alumni@dickinson.edu or by phone at 717-245-1373.