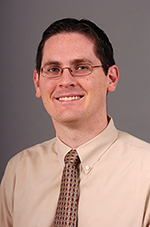 Welcome to the Office of Financial Operations. This site is designed to assist students, parents and employees in understanding the colleges financial policies and accessing electronic forms and resources.
The Office of Financial Operations is committed to advancing the strategic mission of the College by:
Ensuring the ethical stewardship of, and accurate reporting on financial resources.
Cultivating an environment of flexibility, reliability and responsive service.
Collaborating and communicating effectively with colleagues across campus.
Developing "the human resource" through training and education.
Contact Info
Department Head::
Sean M. Witte
Associate Vice President for Financial Operations
Wittes@dickinson.edu

Phone:
717-245-1943
Fax:
717-245-1903

Location:
Old West, 3rd Floor Office 6
Mailing Address