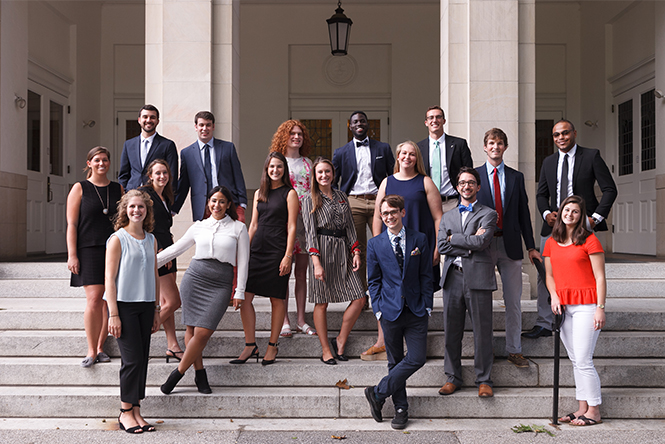 Dickinson's admissions student interviewers are a highly select group of students known for being engaged, responsible members of the campus community. They are trusted with this unique opportunity to help shape the future of the Dickinson community through the admissions process by interviewing prospective students and contributing to their applications.
From varsity athletes to Student Senators, Feminist Collective members to ROTC cadets, Vermonters to Californians to native Pennsylvanians, political science and art history majors to creative writing and Japanese minors, these students represent all facets of the very multifaceted Dickinson community.
Schedule your visit and interview today!