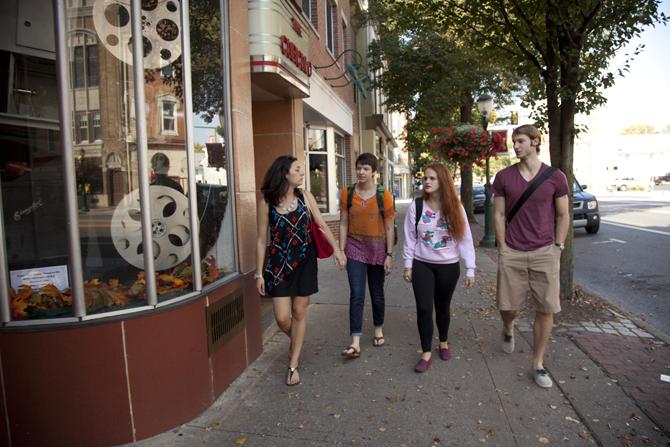 Carlisle is a vibrant town with small-community charm and an urban, international flair. Nestled among Carlisle's quaint Colonial- and Victorian-era homes you'll find specialty shops, art galleries, international restaurants, an indie theater and other metropolitan delights. Well-known chain stores, malls, minor-league sports venues and big-screen cineplexes are just a few minutes' drive away. The Carlisle region has been named one of the country's best places to raise a family by Forbes magazine and voted one of America's "most livable cities."
From the time Dickinson College was chartered in 1783, Carlisle has long hosted some of the nation's brightest and best minds. In fact, you'll find three major colleges within town limits: Dickinson, the U.S. Army War College and Pennsylvania State University's Dickinson School of Law.
The area is also a nature-lover's paradise. Hikers love to visit the nearby Appalachian Trail and King's Gap Environmental Education Center, where miles of pristine hiking trails offer spectacular views. Cumberland County's famed creeks and streams house an abundance of walleyes, trout, bass and pickerels. And the 969-acre Pine Grove Furnace State Park features a beach, camping areas and exceptional boating areas.
Area Resources
General Resources
History
Arts
Outdoors and Recreation